The sheer amount of issues this Golf CAN have is worrying to say at least. Of course it's not gonna have all...
The Audi A7 is based on the 4th generation A6, so they are using basically the same engines, technologies and they have almost identical...
A casual widely used German taxi which has an awesome V8 engine under the hood. This is the rough description of the AMG...
The Land Rover Discovery 3 and 4 shares the same platform with the first generation Range Rover Sport, so they share the...
The Range Rover Sport definitely has it's own character, a character of a car which belongs to a football player or a...
The still very fresh looking third generation BMW X5 was available not only with the xDrive 4 wheel drive system, but also as a...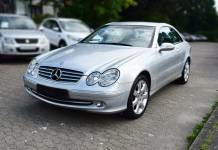 Frameless side windows without the B pillars, a still fresh looking exterior, keyless entry door handles which can break and your own...