The 4th generation Lexus LS is definitely an overlooked, forgotten car at least in Europe, because most of the people here rather buy a Mercedes S class, an Audi A8 or a BMW 7 series. But, why is that? I mean the Lexus does have all the possible and impossible luxury features, it's comfortable, it's well built and it has a very reliable engine. Of course it doesn't have a diesel engine and some of the people think it's just a more luxurious Toyota. If this is this the reason why is it not that popular, well who knows. Anyway.
The interior of this Lexus is very quiet, it has very good build quality, comfortable seats and it has high quality materials which are most of the time durable as well. Only the before facelift cars which are used in hot climate areas can have issues with the melting and sometimes even cracked standard plastic armrests on the door panels. A good upholstery shop should be able to cover these door armrests in leather, or if you live in a hot climate area then you can just choose a car which has the door armrests covered in leather from the factory. It's also worth checking the upper part of the dashboard middle air vents because they can be sometimes cracked on the early production cars which are used, again in hot climate areas. And if you don't like the design of the dashboard in the before facelift cars, then you can choose the model after the bigger facelift made from 2013, which has completely redesigned dashboard and multimedia system.
Possible problems
-The electronics in this car is very reliable except maybe the Mark Levinson sound system amplifier which can sometimes fail. So check for strange cracking / popping sounds from the speakers. By the way, the price for a brand new amp starts at $1 600, but there are companies which can repair it for around $650 or even less.
-Some of the cars made before the bigger facelift can have issues with excessive wind noise. This is caused by the not properly sealed gaps under this small black trim piece in the front corner of the front door windows. Fixing this is actually not hard at all. You just have to remove this trim, clean the surface under it, put some silicone sealant on all the visible gaps and put it back. Some of the owners also bought the updated more aerodynamic version of this trim from the facelifted model – it fits on the before facelift cars perfectly, so if you like this newer version then you can change it.
Of course it's good to check all the electronics even if it's usually reliable. It's also very important to buy a car with regular maintenance history since mainly the early production cars had a couple of recalls, for example because of some fuel leak and because of the valve springs which may crack and break – but these things are usually already fixed.
Suspension
This Lexus was available with the standard suspension or with the /AVS/ adaptive variable air suspension (sport, comfort mode). The regular shock absorbers are usually ok and not very expensive, but it's good to check them for leaks anyway.
The air suspension can be considered as a more reliable air suspension, but there are of course cases of leaking air struts. I would be definitely considering replacing these air struts preventively after 140 000 mi, because they will leak at some point as in the other cars which are equipped with this feature. So, if you choose the air suspension, then be prepared to replace the air struts if they start to leak. And if you want to get rid of it, then you can buy a conversion kit for around $700 which is also a solution.
The before facelift cars can have problems with the worn front control arms after approximately 100 000 mi, so it's good to check the control arm bushings visually – they should be in a good condition without cracks or any kind of other damage. Then you should also check for a clunking noise on bad quality roads which indicates this issue.
"There are 8 control arms in total and the dealer can charge you even $3 000 or $4 000 for replacing them. But you can change all of the control arms with aftermarket parts for less than $1 000 – including the labor at an independent mechanic."
"Lexus started to use more durable control arms in facelifted cars made from 2013"
The standard equipment included basically all the most important luxury features like the: leather interior, electrically adjustable front seats and electrically adjustable steering column, auto dimming mirrors, dual zone automatic climate control, sunroof, cruise control, the standard 10 speaker sound system and other features.
The optional equipment is just a never ending list like in the other luxury cars, so there are for example: heated and ventilated front and rear massage seats, electrically adjustable rear seats, soft close doors, double glazed windows, rear seat entertainment system, the great 19 speaker Mark Levinson sound system and I have to mention the automatic parking assist which was a very impressive feature in 2007 because the car can basically park itself, you just have to control the brake pedal: video how this feature works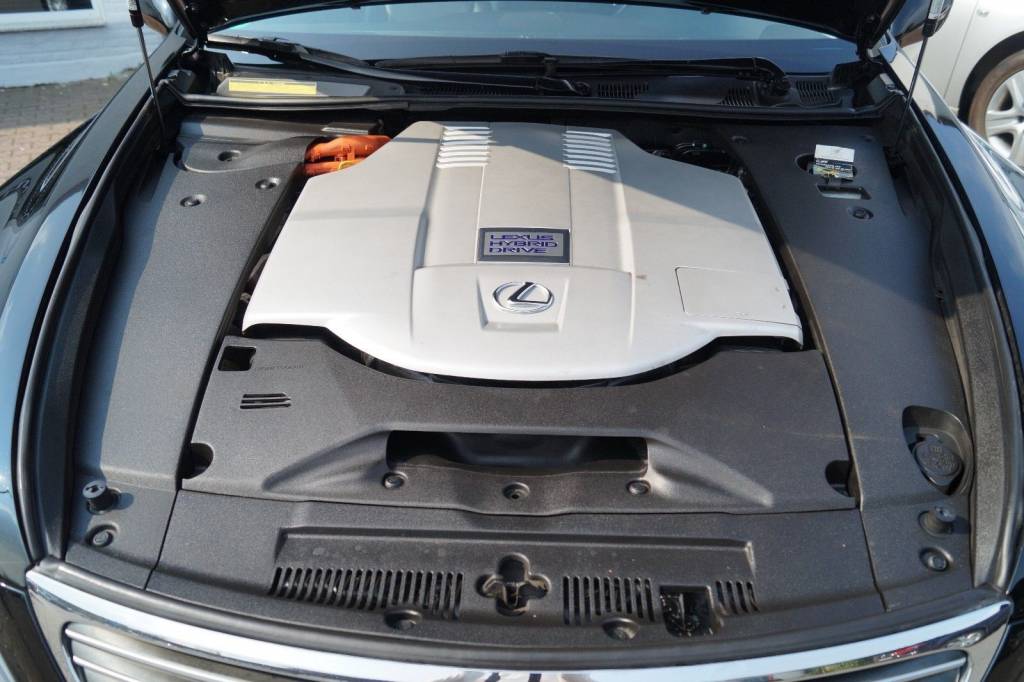 Engines
This LS was available with only two V8 engines. Both of them are very reliable, just be prepared to change the water pump after approximately 100 000 mi, because it can leak.
"At 100 000 mi it's good to replace the water pump, the serpentine, accessory belts + the belt pulleys+tensioner."
The hybrid model is usually ok as well, but the battery pack can fail after 8 years and 120 000 mi, so if you want this high mileage hybrid version then it's good to have that extra money to replace the battery pack. Replacing it costs somewhere between $5 300 to $8 000 at the dealer, but you can find refurbished battery pack for around $2 700. On the other side there should be an 8 year warranty on this battery pack and actually you can find cars which had it replaced under this warranty, so buying a hybrid version which had recently replaced batteries is a good idea.
"It's good to check the condition of the battery pack at the dealer, price for a brand new battery pack – $5 400."
The engines are equipped with timing chain which is usually ok.
All the non-hybrid models are equipped with the 8 speed automatic gearbox and the the hybrid version has a CVT automatic transmission. The transmissions are usually reliable, just change the oil in them regularly.
By the way, the before facelift cars can have rarely issues with the brake actuator. So if you are hearing a strange clicking/knocking sound or if there is a shuddering while you brake at low speed, then this can indicate issues with the brake actuator.
"The car should brake smoothly without changing direction, shuddering or strange noises."
If you have personal experience with this car then you can write it into comments!