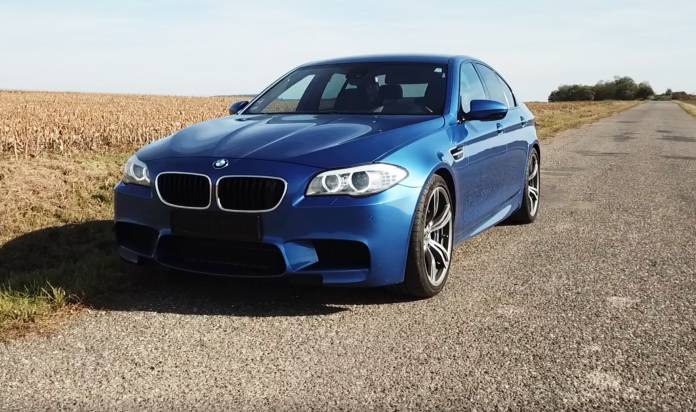 I was somehow lucky enough to drive this BMW M5 F10 for 3 weeks, and I have to tell you, it was f$cking awesome!
But is this M5 reliable? Well actually if it's treated and maintained properly then yes, most of the time it is – at least to 200 000 km / 124 000 mi. But since there are fair amount of cases of replaced engines, I have to add that the reliability in this case depends twice as much on how the previous owner used the car. So let's dig deeper into this M5 and hopefully you will be able to make your own opinion about this high performance vehicle. By the way this particular piece was made in December 2011, so it's one of the earliest models and it has 140 000 km / 87 000 mi.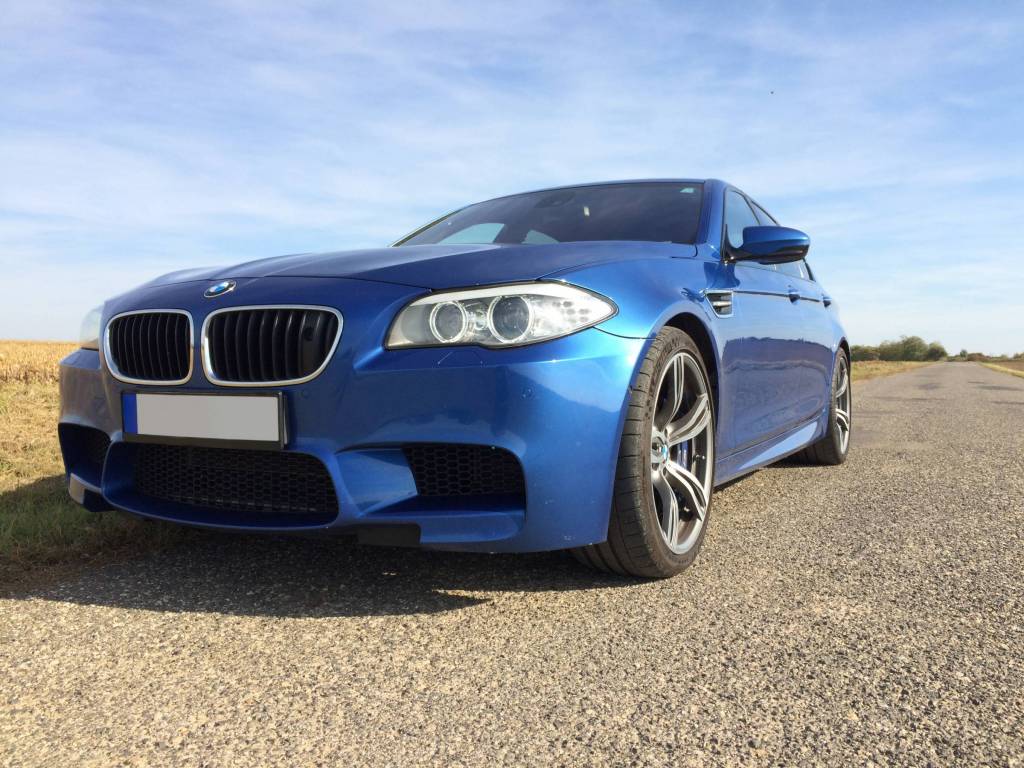 The exterior of this car looks simply amazing. It's very well balanced, still modern and it has some of those traditional BMW details too. In my opinion the Monte Carlo Blue metallic paint is the perfect color for this car, it somehow belongs to this BMW and maybe it's because they used a blue M5 F10 in most of the promotional materials/catalogues. Well, I guess this subconscious mind-stuff works, or it should, right?
Interior
You won't be disappointed by the interior either. This particular car was mostly used on longer highway journeys in the Eastern part of Europe-so 140 000 km on not always high quality roads. And despite of this I couldn't hear any rattling, squeaking or other noise from the interior. The build quality of the interior is great and the body of the car felt extremely rigid as well.
I would recommend finding a car which is equipped with the nicely stitched leather dashboard and door panels, because they really give the interior a better / more premium feel. And I have to mention the absolutely amazing optional front seats. They are definitely one of the most comfortable seats you can get in a car and you can adjust them in all the possible ways + that adjustable headrest with the M badge is quite awesome too. So I would highly recommend to find a car with the optional front seats.
The price for this particular brand new M5 was 130 000 € in 2011 so it was an expensive vehicle. On the other side nothing is perfect and even this M5 has some little quality issues:
-I'm talking about the cheaper squeaking / creaking plastic trim on the front passenger door, and on the driver's door as well
-The plastic roof trim on the left side which became loose over time
-The cheaper plastic on the side of the front seats
-Or the unfinished stitching on the passenger seat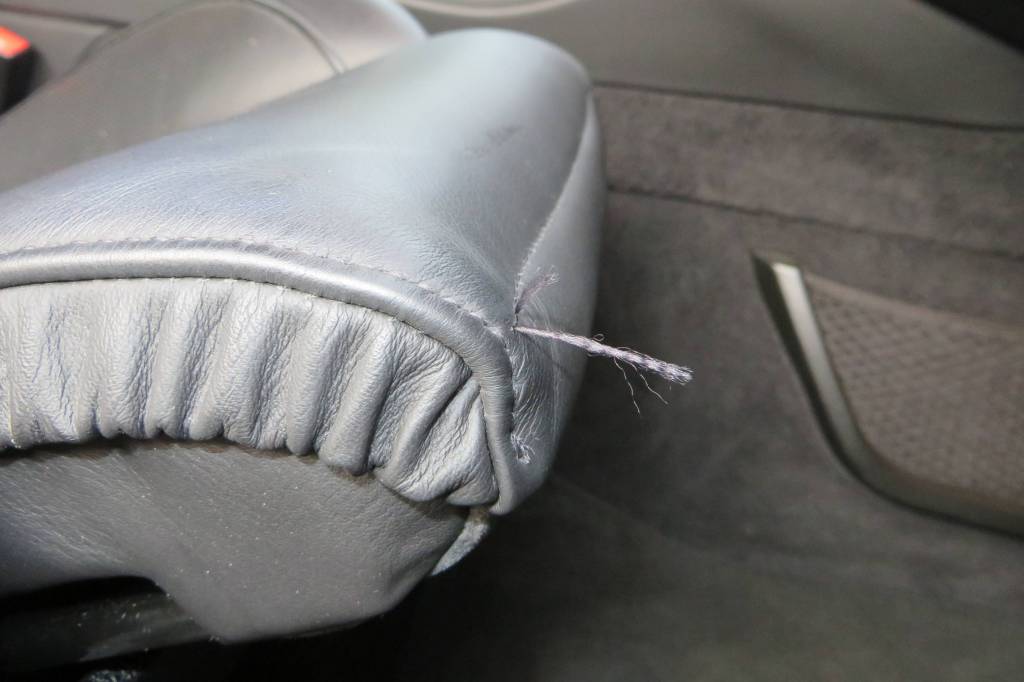 The electronics in this M5 is usually reliable as in the regular 5 series, but definitely check it all before buying. For example this particular M5 had no issues whatsoever, except one problem-it went into limp mode once, and this was fixed under the warranty by updating the software. So, updating the software is important and don't forget to check the parking cameras with the keyless entry, because these things can fail more often.
"As usual, check for water leaks in the interior and buy a car with regular maintenance history"
By the way, there is a well-known possible water leak into the interior in right hand drive cars-you can find more information about this in my used BMW 6 series F06, F12, F13 video/article.
Suspension, Brakes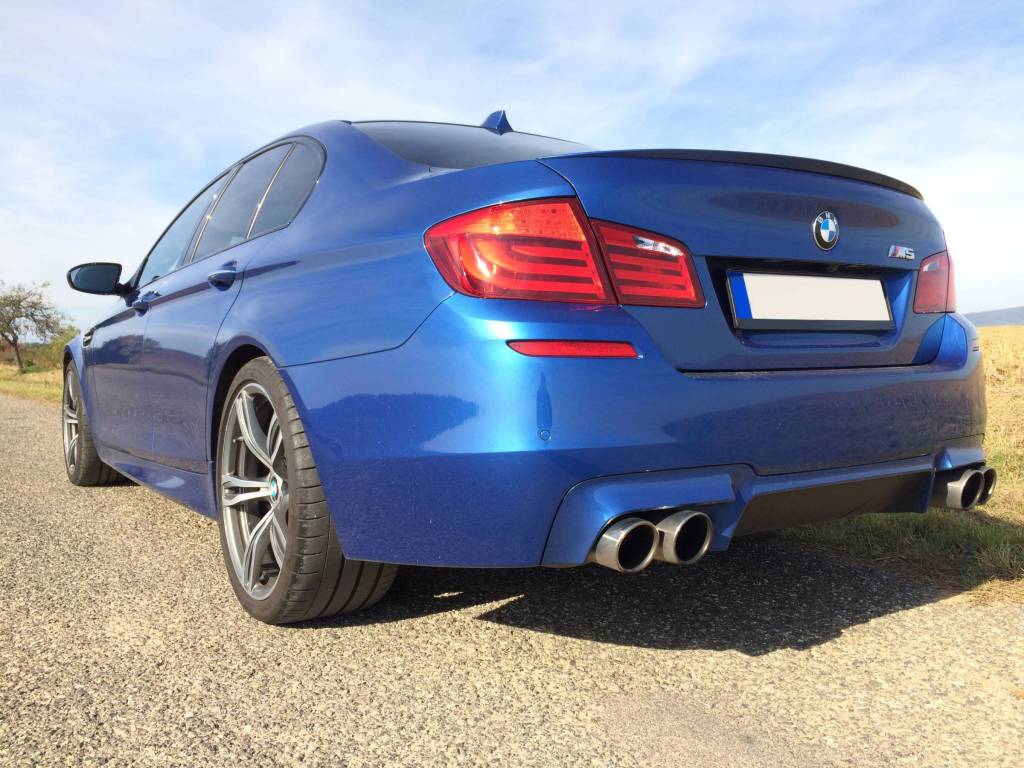 This BMW is standardly equipped with the Variable Damper Control–so electronically adjustable shock absorbers. You can adjust them from the very stiff sport plus mode to the more comfortable comfort mode-and you can really feel the difference. Of course even in this comfort mode you can't expect a soft ride / in other words even in this mode you can feel almost all the imperfections of the road, but this somehow won't bother you that much even on bad quality roads. On the other side with this suspension the car handles flawlessly-if we take into consideration the size and the weight of this vehicle. Because this M5 weighs a lot – 1 945 kg / 4 288 lb, and you can feel the weight constantly so if you don't like heavier cars then choose something else.
The suspension parts can withstand a lot, but after 150 000 km or 200 000 km I would be prepared to change some of them (control arm bushings can be worn). For example the price for 1 new front shock absorber is 900 € and the price for 1 rear shock absorber is 677 €. On this particular car all the suspension parts were still original from the factory and I couldn't hear any kind of weird noise from the suspension, although sometimes I heard a strange, not very loud knocking sound from the right side of the rear axle on bad quality roads-which can be most probably a worn bushing or a worn shock absorber.
You can change not only the characteristic of the suspension, but also the the throttle response and the power steering. And I have to tell you that power steering is awesome. It's still that old school heavier hydraulic steering with a big amount of feedback, so you really can feel what is happening with the front wheels.
But, let's move onto the brakes. You can find cars which are equipped with either the standard brakes or with the carbon-ceramic brakes.
This particular M5 had standard steel brakes and the brake rotors were still original from the factory (although they were already noticeably worn), so after 140 000km only the brake pads were changed. But of course the condition of the brakes depends on the driving style. For example the price for a complete set of steel brakes is around 2 500 € and the price for the carbon ceramic brakes is around 16 600 €.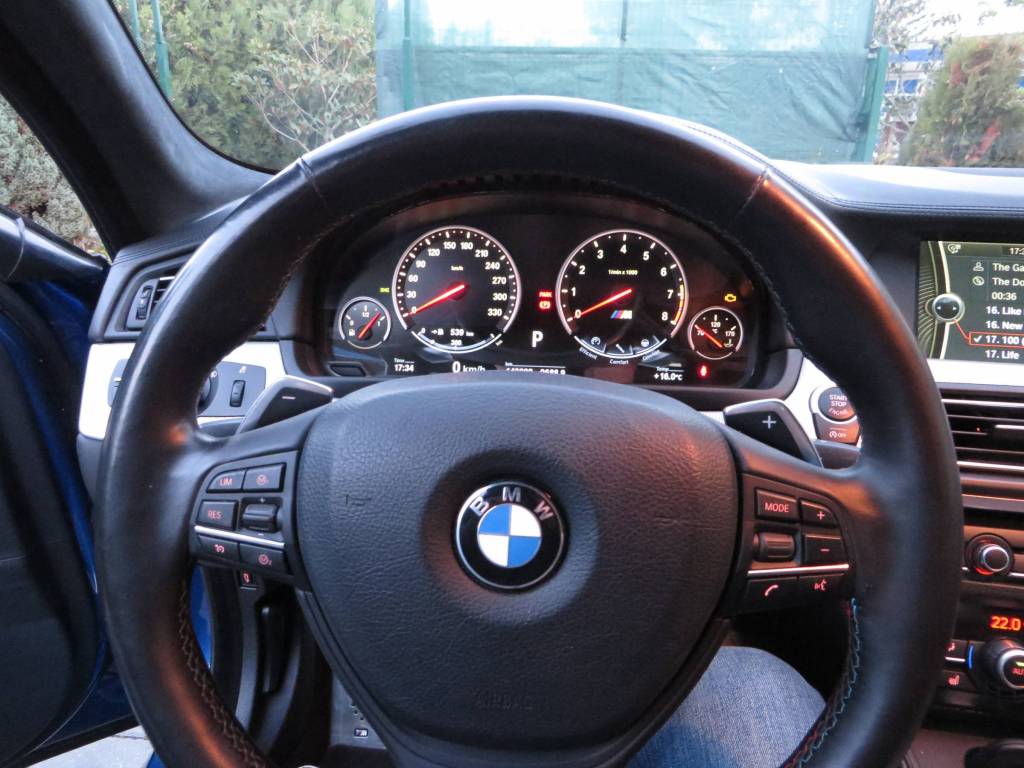 The standard equipment of the M5 was not bad at all, it included: leather interior with electrically adjustable front sport seats, heated front seats, 4-zone automatic climate control, head-up display, parking sensors or navigation system.
The optional equipment included for example: those optional front multicontour seats, ventilated front seats, parking cameras, alcantara headliner, leather wrapped dashboard and door panels, heated steering wheel, soft-close doors, heated rear seats, rear windscreen electronic sunblind, night vision, optional LED headlights from 2013 and some other features.
This particular M5 was equipped with the optional sound system and to be honest I was not very impressed with it. I mean it was not like bad but not very good either. It was simply not adequate to the price of this car. Of course there was also the optional more expensive Bang and Olufsen sound system available-and I believe that this is much better.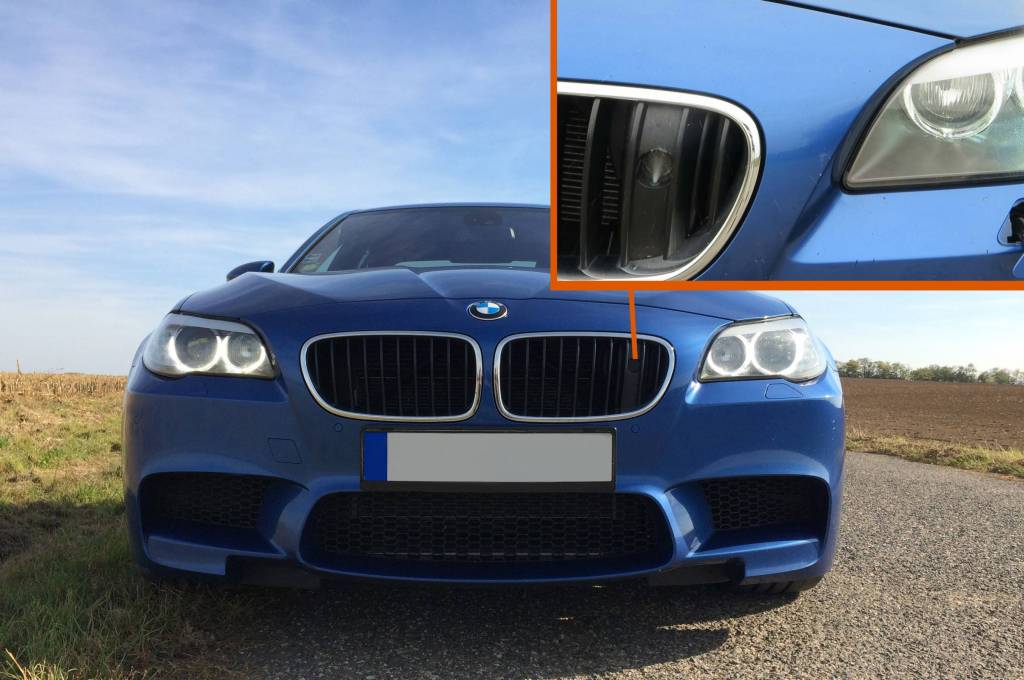 "Even the night vision camera in the front grill has its own washer nozzle which is a nice attention to detail"
Engines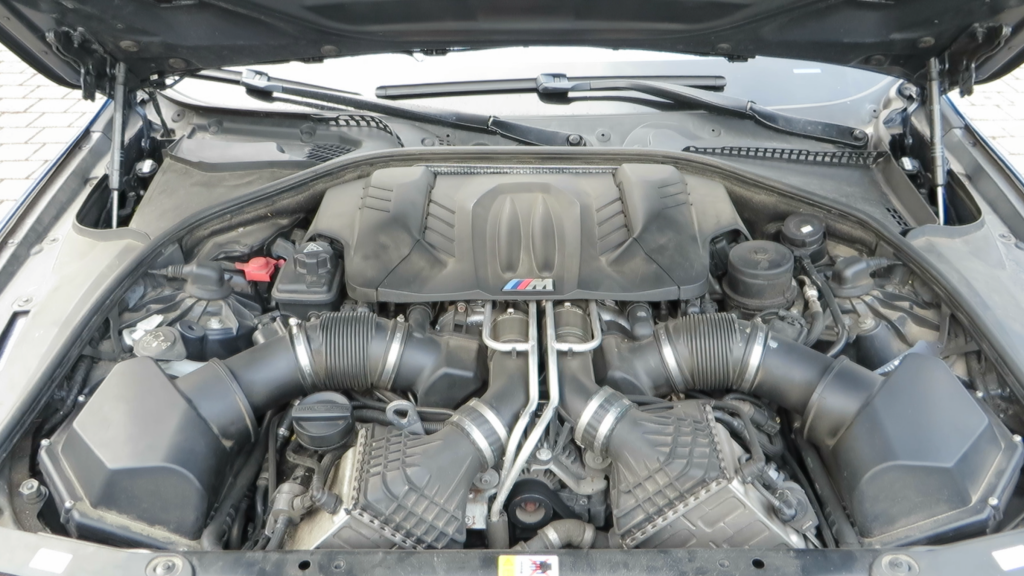 The engine in this M5 is a 4.4 l V8 with 2 turbochargers. And it can seem like that this is the same engine which is in the regular 5 series-in the 550i model, but actually it's not the same. While that infamous V8 engine in the regular 5 series have the N63 engine code and it can have easily plenty of issues until 2012, then this V8 which is in this M5 has the S63 engine code. Of course they didn't change only the engine code but also the various parts in it, so it's actually more reliable. But I would definitely not consider it as a very reliable engine which means that nobody knows what kind of a expensive issues will pop up after 200 000 km even in well-maintained cars.
I mean, currently there are 164 M5 F10 BMWs for sale in Germany. Now, from this number 9 of them had at some point replaced the whole engine usually under the warranty, and as you can see most of the time before 100 000 km.
Replaced engine at:
72 000 km / 2012
68 000 km / 2012
80 000 km / 2014
19 000 km / 2012
33 000 km / 2012
64 000 km / 2012
35 000 km / 2014
110 000 km / 2013
69 000 km / 2015
This is definitely interesting, however there was a recall because of the incorrectly manufactured oil pump in cars made between July 2012 and September 2012. In this case the engine could experience a sudden loss of oil pressure which can lead to a significant engine damage. So if you are buying a car made between these months then make sure that it has the newer oil pump. And this can be also the reason for the replaced engines in at least some of the cars made to 2012.
But there is one issue / design flaw or feature which can occur more often. It's the oil consumption (which can be in some cases also the reason why they replaced the faulty engine). Some owners do have excessive oil consumption, and some of them don't. And the reason for this can be the improper engine break-in procedure. You know the first 1 or 2 000 km you have to drive the car in a specific way and if you do it wrong then you can have problems in the future like the oil consumption for example.
And then there are those abused cars and cars which are used for short distances which can have obviously more issues in the future.
All in all, I would buy a car: without some performance upgrades, with the lowest possible oil change interval, and I would stay away from older cars with very low mileage. So I would rather buy a properly maintained car from the 1st owner let's say from 2012 or 2013 which has 100 000 km than a car from these years which has only 20 000 or 30 000 km, because there is a bigger possibility that a car with higher mileage will be in better condition since it was used on longer journeys which is overall better for the engine and the car itself. The more enthusiastically driven low mileage example can have obviously more wear and tear.
On the other side, keep in mind that problems with the ignition coils, injectors or with the high pressure fuel pumps can occur causing misfires. The turbochargers are most of the time ok, but on the more abused cars they can obviously fail. In this case you will need 2 000 € for one new turbocharger.
So, keep extra money for the additional repairs if you are buying a car which is not under warranty.
Price for 1 new injector – 220 € x8
Price for 1 new high pressure fuel pump is around 800 € x2
Price for 1 new turbocharger – 2 050 € x2
"change the spark plugs after max. 60 000 km to minimize issues with the faulty ignition coils"
M550d
Let me quickly mention the M550 diesel 5 series. Yes, it's not a proper BMW M model and it will never be, but since it has that little M badge on it I decided to include it. It is a regular straight 6 cylinder with a not very regular upgrade-those 3 turbochargers. It seems like the reliability of this engine is actually not bad, but I would say that after 200 000 km the regular diesel engine issues most probably will occur.
+Occasionally the Bosch CP4 high pressure fuel pump can fail-mostly just in Eastern EU and it will contaminate the whole fuel system with small metallic particles thus destroying the injectors and giving the owner a huge repair bill. You can find more information about this rare issue in the used BMW X5 F15 article.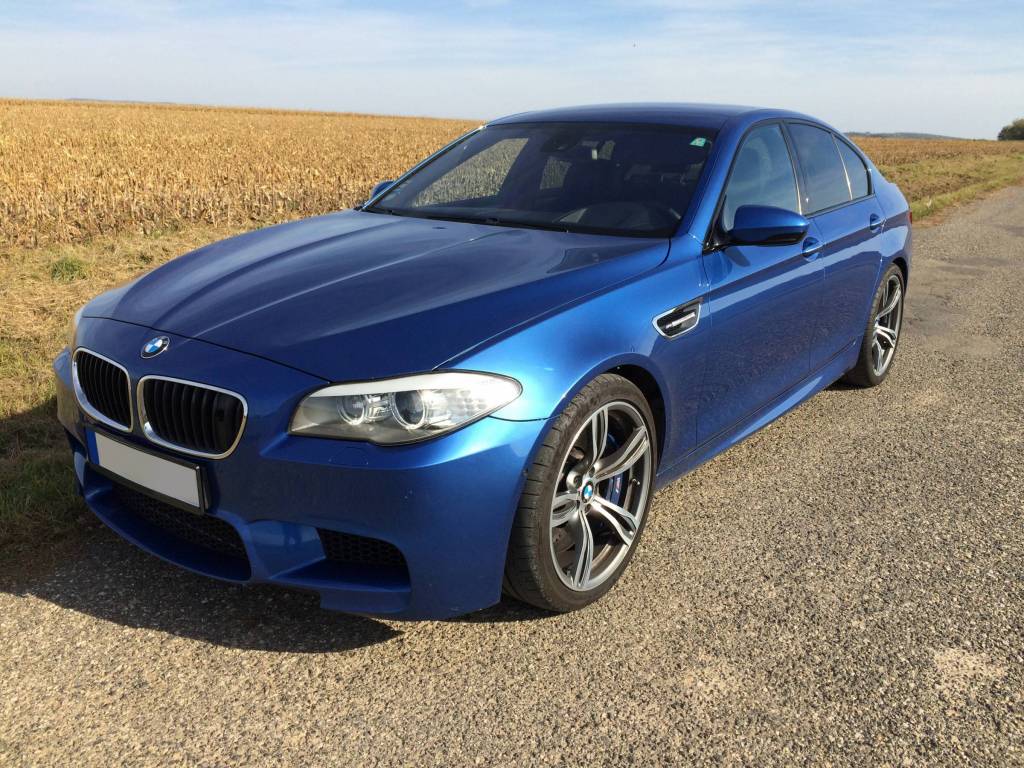 All the engines are equipped with timing chain which is usually ok so you can expect issues with it in higher mileage cars only. "Despite of this, pay attention to a louder short rattling noise at cold start which can indicate worn timing chain or timing chain tensioner!!"
This M5 was available with the 6 speed manual gearbox-for the US market only, and with the fast 7 speed dual clutch automatic gearbox. The 7 speed automatic is most of the time reliable but change the oil in it regularly, because the price for a brand new transmission is around 11 000 €. It should change gears fast and smoothly without some jerking, hesitation or strange noises, so check it properly before buying since the gearbox can easily give up if the previous owner abused the car.
You should change the oil in the rear differential as well, at the end it's not the cheapest part either. Price for a new rear differential – 2 855 €
To end this review I have to add one thing – I really liked the fact that the driver is still the main part of this car, so you still need to have the ability to handle it when you want to drive fast-mainly on not the best quality roads + you can completely feel the connection with the road and with the car itself, but on the other side you are isolated enough from the outside world to travel long distances without the smallest issues.
As usual if you have personal experience with this BMW then write it into comments!