The latest Jaguar XJ is an awesome looking car, and thanks to the depreciation you can buy the most luxurious Jag for less than 20 000 €. And because it's still in production it looks basically the same as the brand new facelifted model which can cost more than 100 000 €, or pounds.
The interior of this Jaguar has all those necessary luxury features, nice luxurious materials, plenty of leather and of course it looks great and everything.
-But there are many cases of melting/sticky buttons on the center console, on the steering wheel and sometimes on the door switches in before facelift cars which are used in hot climate areas.
-The rear seat legroom in the regular short wheelbase models is not that generous as it should be (the long wheelbase models are of course OK)
-And even though the build quality is pretty good, there also are cases of various rattling noises from the various parts of the interior in, again, the before facelift models made to middle 2012.
Body, paintjob, rust protection
The body of this Jaguar is made from aluminum so there is no rust, well almost no rust.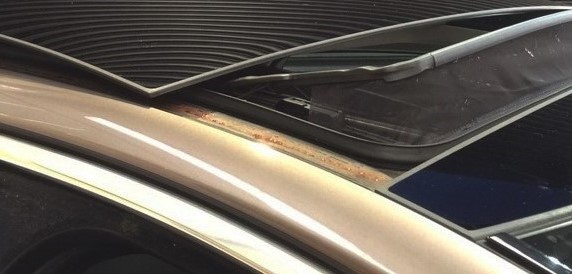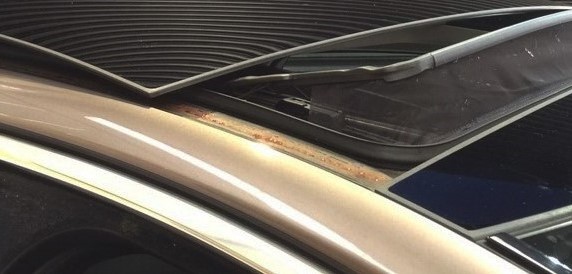 Since all of these cars are standardly equipped with the great looking double sunroof. Now, the steel tracks of this sunroof can often rust in the early before facelift cars. The dealer usually fixed this issue by repainting the visible steel tracks under the front sunroof, but this is only a temporary solution so the rust will come back. It will come back because the steel frame continues under the rear sunroof panel which is simply not accessible without removing the complete sunroof frame. In other words, the only real and proper fix is is to replace the whole sunroof assembly – which costs around 3 000 €.
"The anti corrosion warranty lasts only 6 years if I'm not mistaken, but in most of the cases this specific warranty won't cover this issue anyway. Although some owners were lucky enough to get a new complete sunroof under the warranty."
So the best is to buy a car after the first facelift made from July 2012 because these models do have improved sunroof steel tracks, although it's still good to check them before buying.
"If you already have this before facelift model then check this area and if you don't have any rust, then make sure that after every car wash you open the sunroof to dry out this area + you can also apply wax or silicone spray to the steel tracks, to at least minimize the possible rust!"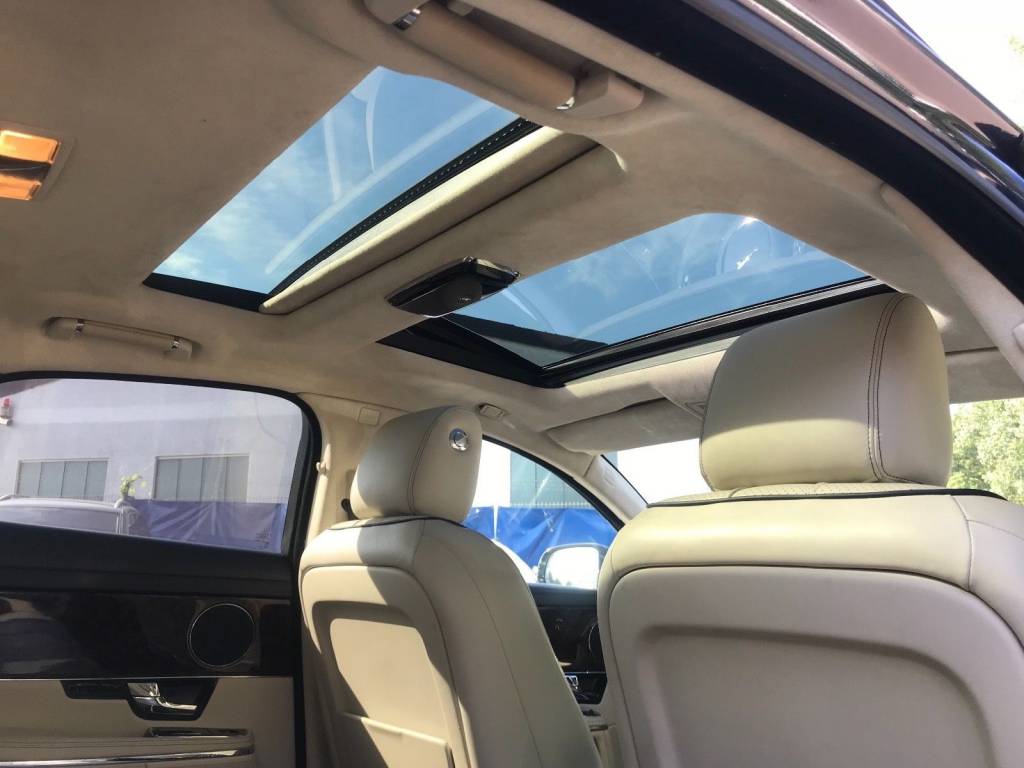 The next issue with this sunroof is related to various rattle, creak or other noises from it – and again, mainly in the early before facelift cars, but strangely this can happen in newer cars too although it was a lot of times fixed under the warranty. It's also good to check the electronic sunshades because sometimes they don't want to close all the way.
The electronics in this Jaguar is surprisingly reliable, at least most of the time. But there are possible issues with the multimedia system – you know: bugs, lags, freezing, or random rebooting can occur. On the other side, this is usually fixed by a simple software update. And sometimes it's not..
As always it's good to check all the electronics and as in the other luxury cars full with electronics – make sure that the battery is in good condition.
"The low battery voltage is not helping the electronics at all, so it's good to use a battery conditioner if you are not using the car regularly / or for only very short distances. + Always lock the car when leaving it to miniminze the battery draining"
Suspension
This car is standardly equipped with the regular electronically adjustable shocks on the front axle and self-levelling air suspension only on the rear axle. The suspension is usually ok, but if you hear those unusual knocking or clunking noises, then the front control arm bushings can be already worn out. The air springs in the rear should be still ok, but you have to be prepared to replace them after approximately 10 years / or if they start to leak.
"Listen for various knocking / clunking noises from the suspension on bad quality roads, if you can't hear anything from the inside then open the windows and listen to it at lower speeds and check the control arm bushings visually for cracks or other damage."
Equipment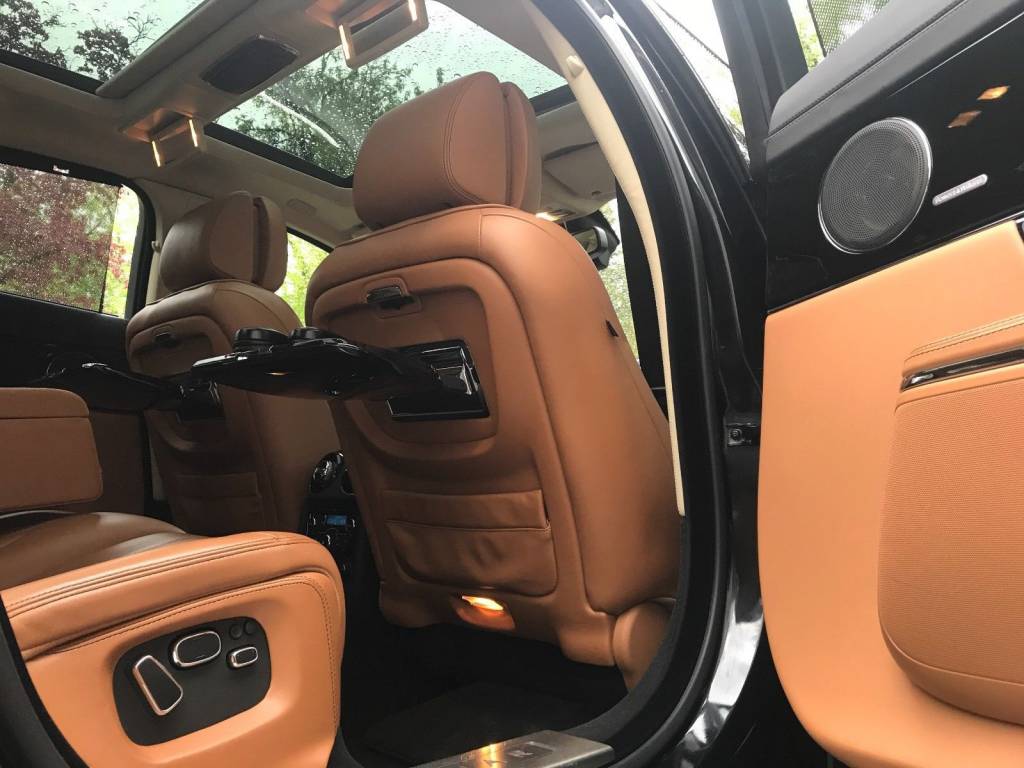 The standard equipment of this Jag is really big, so there are things like the: keyless entry, electrically adjustable front seats with steering column, leather seats with leather dashboard, auto dimming mirrors, touchscreen navigation system, cruise control, rain sensor, parking sensors, double glazed windows and some other features.
The optional equipment included: adaptive cruise control, rear seat entertainment package, heated and ventilated front and rear seats, alcantara or leather covered headliner, Bowers & Wilkins sound system or later the Meridian sound system and the list goes on and on.
Of course the equipment also depends on the various packages and the actual trim level which can vary depending on the country.
Petrol engines
All the petrol engines are most of the time reliable. But since they are equipped with direct injection, then it's good to minimize issues with injectors or possible carbon build up in high mileage cars by changing the engine oil in time and using high quality fuel. On the other side the petrol engines in the BMW 7 series, or for example in the Audi A8 do have direct injection with it's disadvantages as well so this is not something special.
But there is a special common problem with leaking water pump mainly in cars made to 2012. However even the newer models made to around 2015 can have this inconvenient issue, but not that often.
There are numerous cases of leaking water pump even after 14 000 mi or 24 000 mi, but it can occur mostly at around 30 000-40 000 mi. So if you see a low coolant warning light while driving then pull over immediately to avoid overheating and basically destroying the engine.
"Some of the owners experienced leaking water pump again even after replacing it with not the latest version, so if your car had replaced water pump in let's say – 2012 or 2013 then there is still a possibility that it will leak earlier than it should."
The water pump was redesigned several times, but only the versions in cars made from 2015 are fully reliable.
And that's why the very best is to change the water pump after buying as a preventive maintenance if you are buying a car made before 2015.
However there is also a very real possible problem with the timing chain mechanism in the early 5.0l V8 engines made to 2012. Basically the timing chain guides can fail to be exact sometimes even after 50 000 mi. The timing chain tensioner will make a hole into the weak timing chain guide, which will cause that the chain is going to have reduced tension. In this case you can hear a rattle or a clicking sound on cold start and sometimes even constantly at idle from the front of the engine. The engine can throw some fault codes as well or it will go into limp mode, and in the worst case the chain can skip which can transform you engine into a nice coffee table. It seems like in Land Rover they realized the problem so they redesigned the tensioners and the guides during production which means that cars made from 2013 do have the updated guides.
5.0 V8 rattling/clicking sound at idle indicating worn guides VIDEO
5.0 V8 proper idle sound VIDEO without any bad noises
If you want to preventively replace these parts, then you need to disassemble the front of the engine and change the guides with the tensioners. And actually, in this case it's good to change the chain as well even if it's usually not stretched.
Diesel engines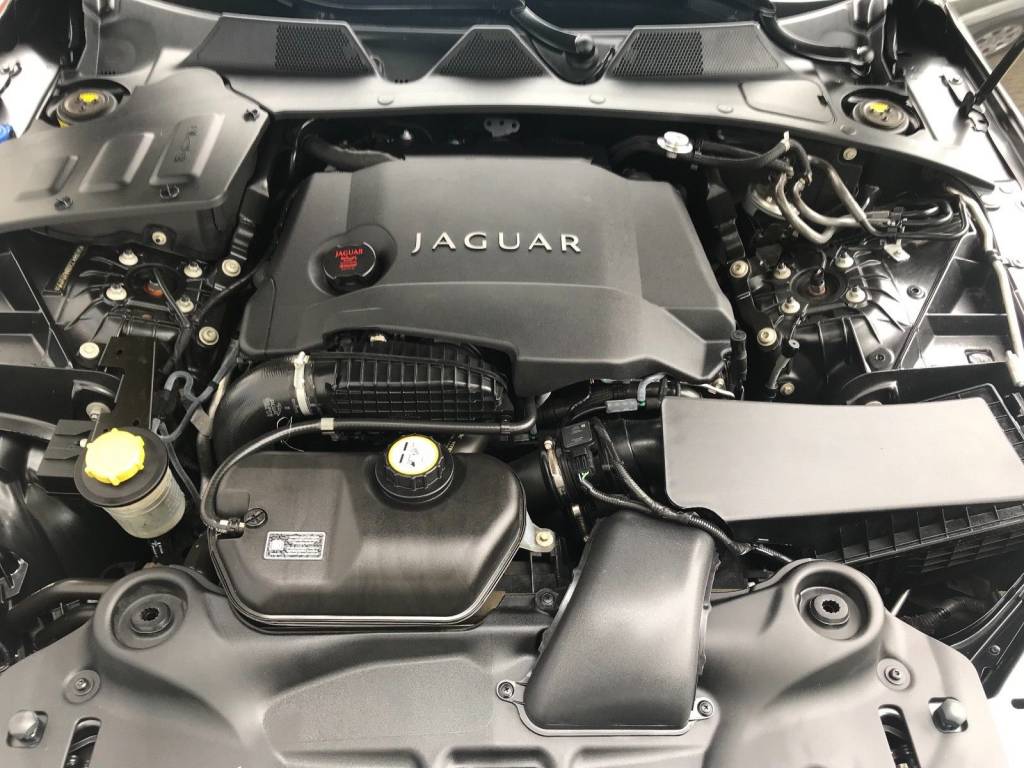 The diesel engines are mostly reliable, however occasionaly they can have a serious engine issue related to crankshaft failure which will destroy the engine. Although this affects only the engines made to 2012. You can get this failure occasionally before 100 000 km, but mostly from 100 000 km to 200 000 km so if you like playing lottery than this can be whole new experience. Of course if you buy a car with this engine which was made from 2013 and you will use it for long distances then you most probably won't have bigger issues unless it's a high mileage car + make sure that the timing belt is changed in time as well and it's good to change it with the water pump and even a little earlier than the original interval.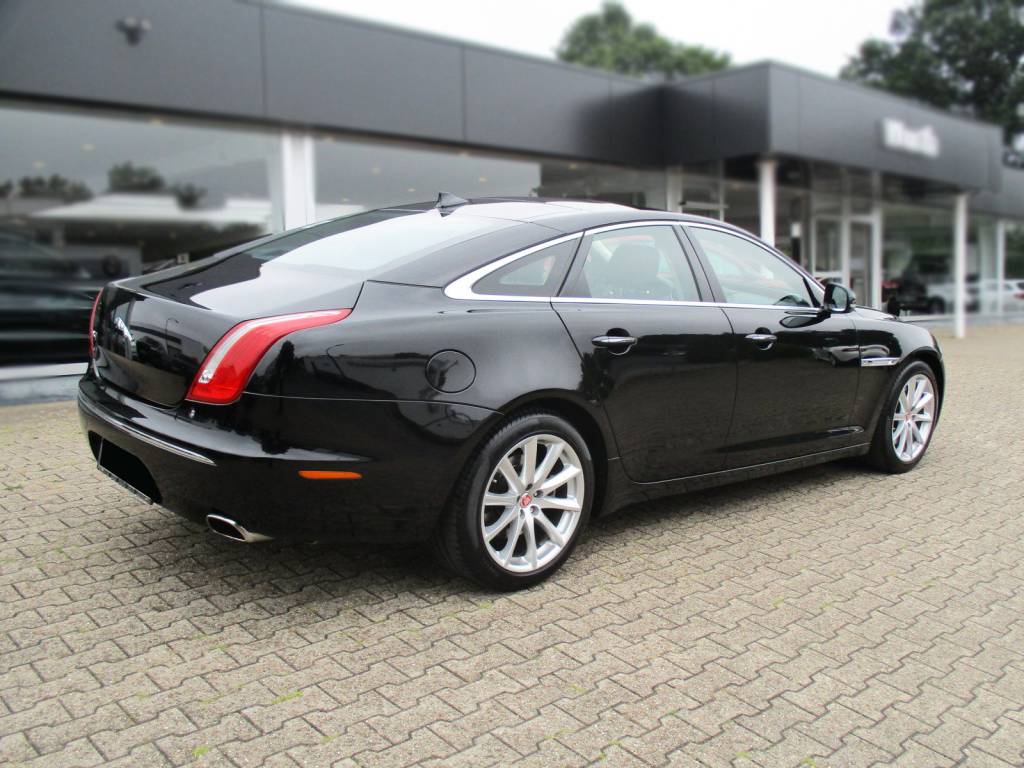 All the petrol engines are equipped with timing chain which is usually ok, except in the 5.0 V8 petrol engines made to 2012. But after 124 200 mi / 200 000 km issues with the tensioner and loose timing chain can occur. (so definitely check for a short rattle at cold start which will indicate worn/loose timing chain)
This Jaguar can be equipped with the 6 speed or with the 8 speed automatic gearbox. Both of the transmissions are usually reliable, just change the oil in them and check them before buying.
To summarize things up: it's better to buy a properly maintained facelifted car made from July 2012, avoid cars with any kind of performance upgrades, change the water pump right after buying if you bought a petrol engine car made before 2015 and keep 4 000 € for the possible repairs if you are buying a car without the extended warranty.
As usual check the car properly before buying, and if you have personal experience with this car or more information about it then you can write it into comments!