Europe → Slovakia → Bratislava → The Volkswagen factory
This is the place where the second generation Touareg was entirely built for the whole world. Currently not only the brand new Touareg, but also the Porsche Cayenne, the Audi Q7, and the brand new Audi Q8 are entirely build here. (+the body of the Bentley Bentayga and the Lamborghini Urus, the body is then shipped to the home factory of these brands for the assembly)
But let's go back to the second generation Touareg which is a very safe, comfortable and still an up to date SUV. It can handle some off-roading as well (mainly with the terrain-tech package which includes a low range mode and locking differentials) but almost nobody will use it for this kind of a purpose, obviously.
Since the car is still young it doesn't have many issues either, so if you are thinking about buying a used SUV then this is definitely a car to consider-mainly at this day and age + you can still find examples which have warranty on them. There are also examples which have more than 400 000 km / 248 000 mi so with regular maintenance and good quality fuel it's not impossible to reach a mileage like this without major issues.
Interior
The interior of this VW definitely has that premium/solid feel (at the end it's basically a Porsche Cayenne underneath). I have driven a couple of these cars even on a very bad quality roads and I couldn't hear any rattling or squeaking noise from the interior + there are no issues with peeling or more worn plastic surfaces even in high mileage cars. Unlike in the first generation Touareg which is notorious for issues with peeling plastic buttons.
I also have to mention the very impressive sound insulation of this interior which is much better than in the BMW X5 E70 for example. This means that even at German autobahn speeds you won't be stressed out by the excessive noise. (+ the optional equipment list included double glazed noise insulating side windows too which will slightly reduce the interior noise even more)
The optional electrically adjustable front seats are comfortable and they have also electrically adjustable side bolsters + there is enough space for the front as well as for the rear passengers. Although I have to add, that the rear seats are not very comfortable or supportive either, and to top of that – the rear little armrest is basically useless. ↓↓
It's more of a cupholder than an armrest so you can't really rest your arm on it comfortably. Interestingly, the exact same armrest is in the
Porsche Cayenne and even in the Bentley Bentayga (nice cost reduction). And even more interestingly the first generation Touareg actually had a regular usable rear armrest.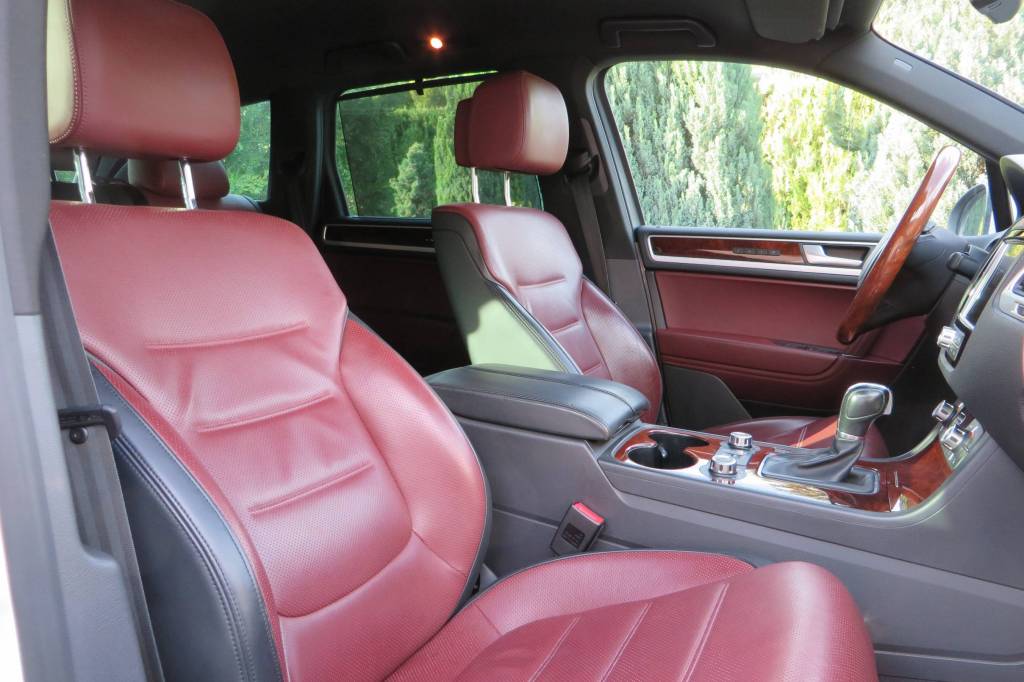 "from 2017 the first owners could choose a special diamond/Bentley style stitching on the seats which really looks great" ↓↓ ↓↓
Possible problems
The electronics in this Touareg is actually reliable, but of course this doesn't mean that it will work forever. So check it all before buying and it's definitely worth checking mainly the:
–electrically adjustable seats
–window regulators
-or the parking cameras (especially the parking cameras can fail more often)
Plenty of these cars are equipped with the panoramic sunroof which is nice and stylish, but it can make various rattling or squeaking noises on bad quality roads, and you should occasionally clean the water drains to prevent water leaks into the interior-so business as usual if you watch my videos regularly. All in all, if you don't want to hear funny noises and don't want to bother with cleaning the water drains – eventually having water in the interior, then choose a car without this feature.
Before I continue to the suspension part, there are cases of steering wheel vibration at highway speeds-so definitely check this during the test drive. The car should ride smoothly without any kind of vibrations and it should not pull to the left or right, because there are also cases of pulling to the right which can be caused by the bad tires or improper wheel alignment.
"If someone tells you that the steering wheel vibration is ok, or it's there because it's a heavy car then just find some other competent person, because it's definitely not normal. And there is actually an original VW technical service bulletin because of this steering wheel vibration – It says that the wheels have to be road force balanced, the brake disc bolt has to be at 6 o'clock, and the bolts should be torqued to the proper torque – all of this usually fixes the issue."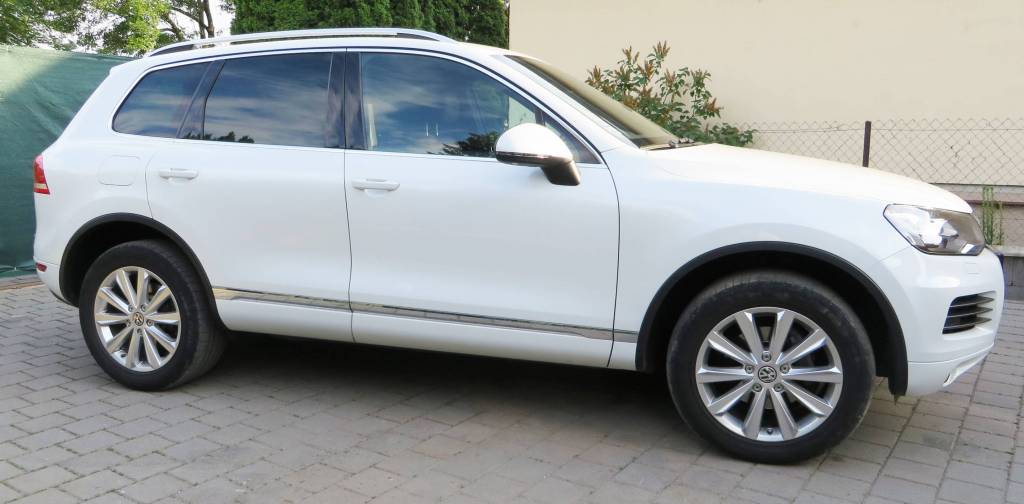 Suspension
This VW shares the same platform with the second generation Porsche Cayenne, so the handling of this car should be good, or more than good.
And actually the Touareg does indeed handle very well, even if it weights a lot. A Touareg equipped with the air suspension-in sport mode really handles surprisingly well in corners, like for real. Everything is tight, and the body roll, well, there is almost no noticeable body roll-considering the fact that this is a heavy SUV!
"But of course the Cayenne feels even more sportier and nimble on twisty roads. On the other side it also has a slightly stiffer suspension adjusted by Porsche to make it handle like a Porsche SUV."
Available suspension types:
standard coilover suspension
optional adaptive air suspension
-Cars equipped with the air suspension do have 3 available driving modes. The comfort mode for example is comfortable as it should be, on the other side in the sport mode the car lowers a little, the suspension becomes stiffer and you will feel that the body roll is significantly reduced. Lastly there is also the "Normal" mode which does nothing extraordinary really.
The reliability of the air suspension is in this case still very good. So I won't be scared to buy this car with this feature, mainly if it has up to 10 years. Because after approximately 10 years the chance of leaking air struts increases, mainly if the car was used regularly on winter salty roads. But definitely check it properly before buying-test all the modes and play with the ride height – the car has to raise and lower at a noticeable speed.
"Some of the early production cars had issues with a suspension error message which suddenly appeared on the instrument cluster – this was caused by a blown fuse, and to fix this issue they replaced the blown fuse + a little relay which costs just around 15€."
"The hydraulic power steering is precise and it has that natural-heavier feeling which is definitely a good thing in a car like this."
-The other suspension components are very durable, so the control arm bushings are usually in a good shape even after 200 000 km / 124 000 mi.
"Since this is a heavier car then be prepared to change the brakes and tires more often."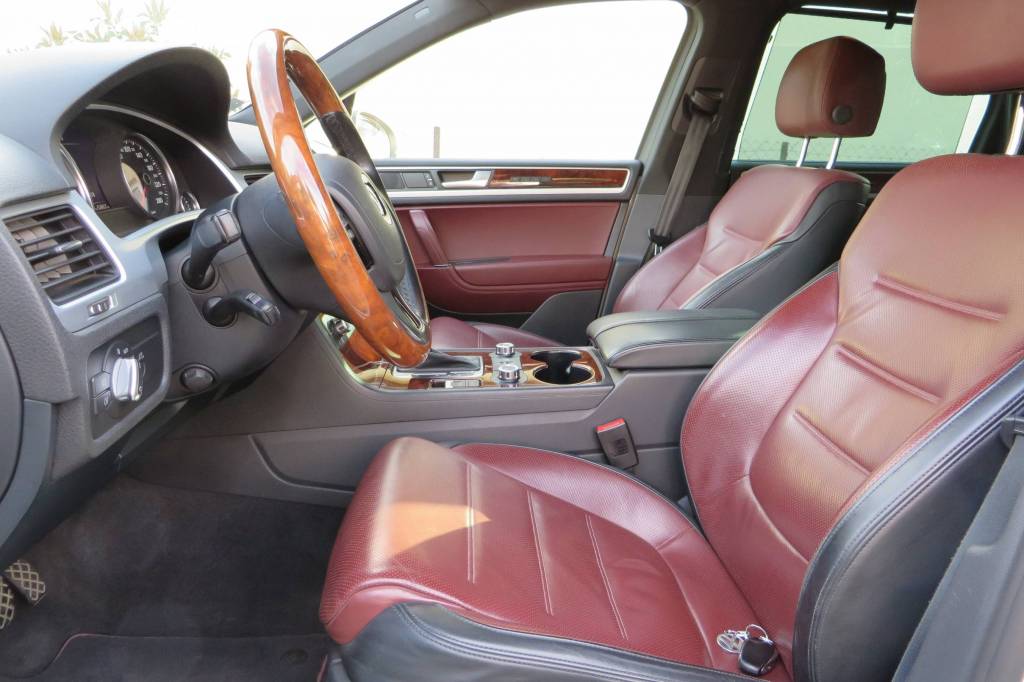 The standard equipment included: standard manually adjustable front cloth seats, standard suspension, dual-zone AC, cruise control, power front and rear windows and mirrors + all that usual stuff.
The optional equipment included: electrically adjustable front seats which can be heated and ventilated, adaptive cruise control, heated and electrically adjustable steering wheel with shift paddles, double glazed windows, Dynadio sound system, heated windscreen, extended interior illumination in cars made from 2014, various safety assist. features, parking cameras, keyless entry, air suspension, and there was also a special terrain-tech package which includes a low range mode and locking differentials.
Petrol engines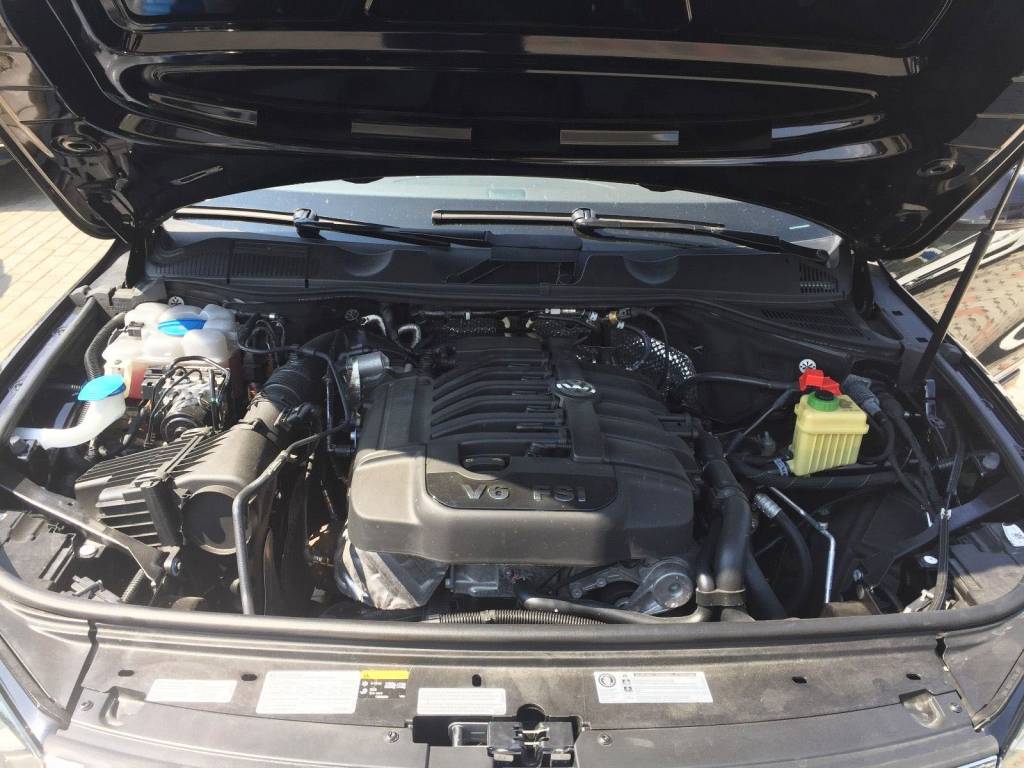 The petrol engines are most of the time reliable, but since they do have direct injection you have to use only high quality-premium fuel, change the oil after max. 10 000 km, change the spark plugs after max. 60 000 km and use the car on longer distances too. By doing all this you can minimize carbon-build up, or issues with faulty ignition coils.
The hybrid version is overall reliable, but it has those expensive batteries which are slowly but surely getting older → which means that in the future you will need to replace them.
(8 032 € – price for the new hybrid battery)
+ if you want to buy this version, then at least make sure that the hybrid battery is in a good condition – the dealer should be able to check the battery condition.
Diesel engines
The diesel engines can be considered as overall reliable – if you are using them on longer journeys and if you maintain them properly of course.
"using the car with diesel engine on short distances will cause: sooner or later clogged DPF filter + the fuel will slowly mix with the oil – because of the improper DPF regeneration/burn off + the fuel consumption will increase during the constant improper regeneration"
-One of the unexpected issues is related to the failed Adblue heater. In this case the check engine light will come on and if you put the car on the diagnostic computer then you get a specific code which indicates problem with this adblue heater – P205A , P205B, P205C fault codes. The good thing is that this issue should be at least in the US covered by a warranty for 10 years or 120 000 mi and not all of these cars are equipped with this adblue system-only the facelifted cars made from 2014 should have the adblue system.
-Lastly there are occasional cases of faulty Bosch CP4 high pressure fuel pumps in these engines. This HPFP can fail because of the different fuel used in the US or Eastern EU, and if it fails it will throw tiny metal particles in the fuel system and thus destroying the injectors. You can find more information about this problem in the used BMW X5 F15 review.
All of the engines are equipped with timing chain which is most of the time ok. But there are cases of prematurely worn timing chain tensioners mainly in the 3.0 l diesel engines sometimes even after 66 000 km, 72 000 km or 82 000 km for example – so definitely check for a short rattling noise at cold start which can indicate this issue! (if you dont fix the rattle then the lifetime of the chain mechanism will be reduced)

"If you want a peace of mind then at 200 000 km it's definitely good to replace the timing chain as a preventive maintenance – approx. 5 000€ to change the timing chain mechanism at the dealer, at an independent mechanic it will be most probably half of this price"
This Touareg can be equipped with the 8 speed automatic gearbox only, which is usually reliable, just change the oil in it regularly, and check it properly before buying.
As always check the car properly before buying, check for strange noises from the suspension, engine or gearbox, and getting an extended warranty is a good idea.
And if you have personal experience with this car then you can write it into comments!